The US Navy SEAL team is testing the MARK 11 mini-submarine, designed to replace the MARK 8 submarine.
According to Insider, in order to maintain the position of the US Navy and cope with global security challenges, US Special Operations Command (SOCOM) and the SEAL task force are testing two new generations of mini submarines, which are expected to be put into service soon.
Specifically, two models of MARK 11 submarines and "dry" submarines (water does not overflow into the compartment like Mark 11) are expected to become the backbone of the US submarine fleet in the future.
Basically, the MARK 11 will replace the MARK 8 model, which has gradually become obsolete. Compared to its predecessor, the MARK 11 has a wider range of operations, superior stealth, increased maximum payload, and more modern navigation and sensing systems.
With a length of 7m, this new generation submarine can carry 6 people, operating at a depth of 50m. Since this submarine is a type that allows water to enter the hull, the US Navy will have to operate the MARK 11 in a specialized diving suit.
In terms of combat methods, the new generation mini-submarine helps the US Navy close to the enemy's shores, carry out reconnaissance missions or raid the mainland. In addition, MARK 11 can help SEALs approach the port, secretly planting mines on enemy ships.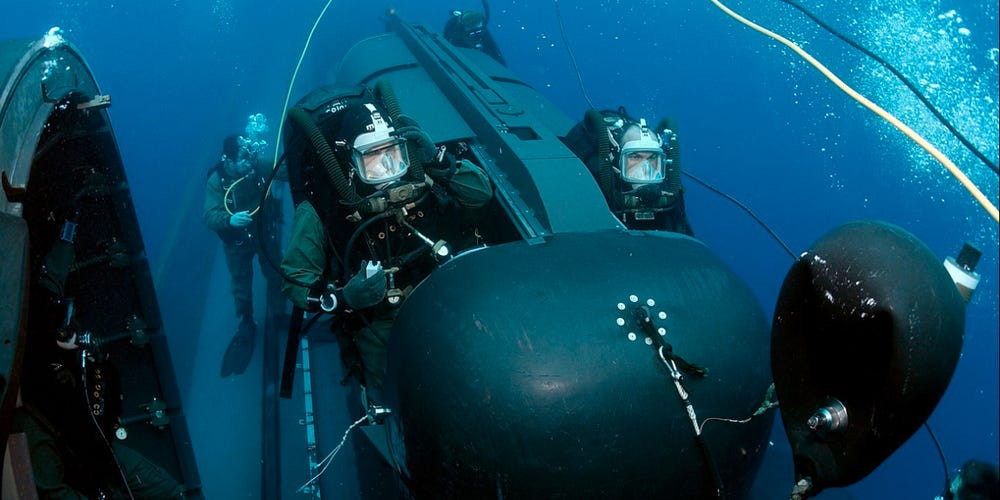 According to SOCOM, if the tests go as planned, the MARK 11 will begin to be officially used in the summer, replacing the MARK 8 submarines from the 1980s.
Regarding the new generation of "dry" submarines, they will be much larger in size and weight than the MARK 11. The 12m long "dry" submarine can carry 11 special forces and carry more weapons. A SOCOM official described the submarine as "like a truck on the bottom of the sea", with the ability to perform multiple tasks and be able to adapt to different conditions.