Recently, Russia has continuously used 9M544 smart rockets to destroy valuable Ukrainian targets, including command posts and especially where the US-aided M777 artillery is deployed and stored.
Russia used 9M544 smart rockets fired by Tornado-S 9K515 heavy rocket launchers to hit Ukrainian military targets in the Donbass region.
Locations attacked by the Russians included Ukrainian military headquarters as well as its M777 howitzers and ammunition depots.
"The attack with high-precision weapons targeted a temporary base of Ukrainian artillery and ammunition depot located at a ceramics factory in Slavyansk," Russian Defense Ministry spokesman Igor Konashenkov said on July 10. said.
"The raid killed 100 Ukrainian soldiers and destroyed more than 1,000 US-made M777 artillery shells," added General Igor Konashenkov.
Tornado-S 9K515 is the latest Russian multiple launch rocket artillery, this is an upgraded version of the BM-30 Smerch rocket launcher.
With the 9M544 smart rocket fired from the Tornado-S 9K515 rocket launcher, the Russian military can carry out precise attacks on Ukrainian military positions.
Smart rockets 9M544 were successfully developed by Russia in 2016. However, they have only been equipped in recent times.
The 9M544 ammunition is equipped with concave and fragmentation warheads with very high accuracy. It is controlled and guided by the SN398 gyro based inertial navigation system.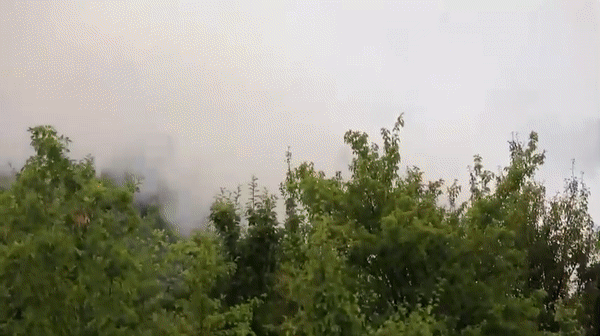 Alexander Smirnov, General Director of SPLAV Production and Scientific Development Company, said that this new ammunition will improve the combat power of Russia's heavy multiple rocket launchers.
"Before that, all rockets of howitzers were unguided. Now the range of rockets has increased to 90km, the control system makes rockets very accurate," said Alexander Smirnov.
Previous Russian rockets, including the BM-30 and ornado-S 9K515, only had a maximum range of 70 km, so they were inferior to the M142 and M270 rocket artillery of Western aid to Ukraine, which has a range of 80 km.
However, with the 9M544 smart rocket, everything is completely different. Russian rocket artillery now has a longer range.
Because it has only been put into service, Russia does not have a large number of 9M544 smart rockets as well as Tornado-S 9K515 heavy rocket artillery.
On the other hand, due to the Western embargo, especially in the field of military chips, Russia is more or less affected in the production of high-tech weapons including the 9M544 smart rocket.