The conflict between Russia and Ukraine on the Donbass battlefield shows that the Russian Tornado-S multiple rocket launcher system is more effective than the US HIMARS.
Recently, Washington announced a new $ 400 million military aid package for Kiev, in the context of the current Russia-Ukraine conflict fiercely in the Donbass region.
A Pentagon spokesman, speaking on condition of anonymity, revealed that the new military aid package for Kiev includes four M142 HIMARS multiple launch rocket systems and 1,000 precision-guided rounds for 155 mm artillery. However, it is not clear when this aid package will reach the front. Previous military aid packages have yet to reach Ukraine and the Kiev authorities are demanding that aid be delivered "faster and more".
Meanwhile, Russia is also deploying on the Donbass battlefield many different types of multiple launch missile systems, notably the BM-30 Smerch and 9K515 Tornado-S systems. According to Moscow military experts, the guided ammunition of the latest Tornado-S multiple launch rocket system of the Russian army has shown high accuracy and efficiency in Ukraine. These weapons have an advantage over the American M142 HIMARS rocket.
During the special military operation in Ukraine, Russian rocket and artillery forces successfully used Tornado-S to destroy many Ukrainian weapons systems and military structures. Tornado-S ensures high accuracy and efficiency in hitting the target.
The Russian expert emphasized that the Tornado-S guided Rocket is superior to similar US HIMARS ammunition both in terms of range and power of the warhead, with an average error of 5 to 7 meters. The most striking feature of the Tornado-S system is the 9M544 and 9M549 high-precision guided rockets developed specifically for this system, with an increased range of up to 120 km.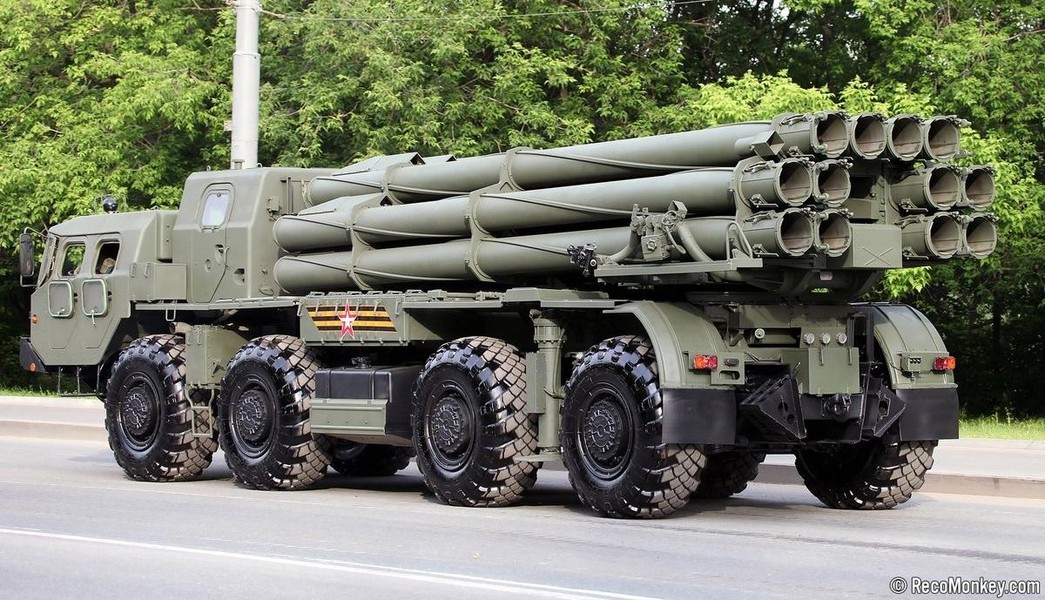 The rockets are equipped with inertial and satellite navigation control systems. Aerodynamic rudders are located at the warhead, which also increases their flight characteristics, which further increases the firing range. Additionally, the automatic guidance and fire control system has been upgraded, as well as the Tornado-S's automatic navigation and terrain navigation system for individual targeting of each guided projectile.
A Tornado-S launcher can carry and launch 12 guided munitions allowing it to strike accurately at a range of critical targets. Thus, a rocket artillery battalion will be able to destroy a large area, effectively supporting the Russian army on the Donbass battlefield.
Russian ground forces received about 30 Tornado-G systems in 2011, replacing the BM-21 Grad. The Tornado-S has a longer range and increased effectiveness, due to the use of new warhead payloads and a reduced launch readiness time of just three minutes. The Tornado-S was approved for service in July–August 2016 and started its serial deliveries.