The Magnolia self-propelled mortar placed on the unique DT-30PM off-road vehicle chassis has been launched by Russia into the Ukraine battlefield.
The Magnolia self-propelled mortar is the next new generation weapon announced by the Russian Army to have been launched into the Ukrainian battlefield to test its tactical features.
This is the next 120 mm self-propelled mortar system tested by the Russian Ministry of Defense on the Ukrainian battlefield, following the 2S42 Lotos complex developed for the Airborne Forces.
Compared to 2S42 Lotos, the Magnolia system has much better cross-country ability. Even according to Russian military experts, this is the best all-terrain self-propelled mortar in the world.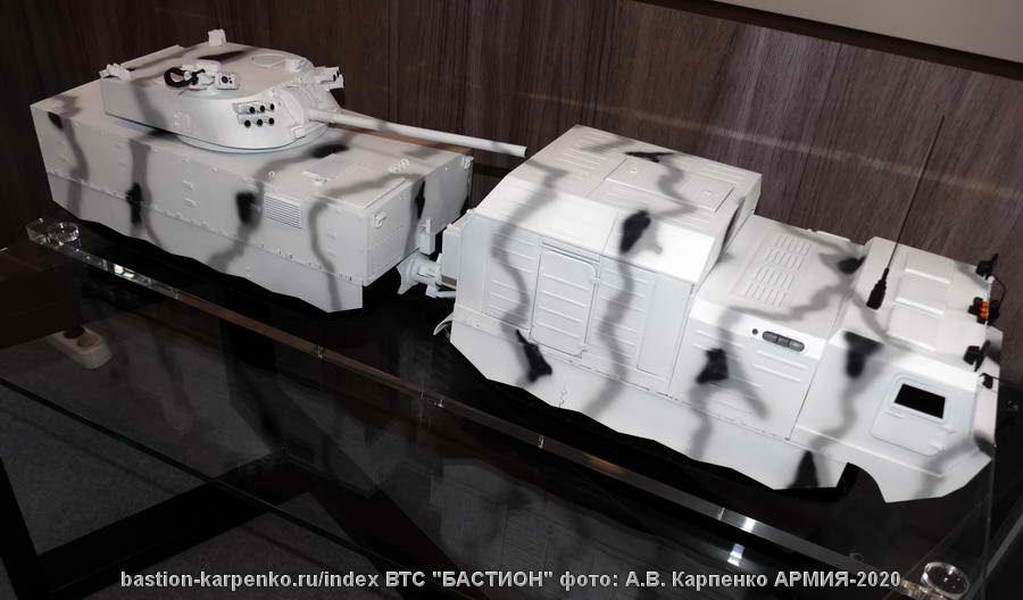 Mounted on the DT-30PM tracked vehicle chassis, this weapon complex has no trouble overcoming different types of terrain, including swamps. In addition, the system can easily operate in the Arctic environment.
Such outstanding maneuverability is achieved by using the two-link transporter of the DT-30 Vityaz family as the chassis. These four tracks are very wide to help create low ground pressure.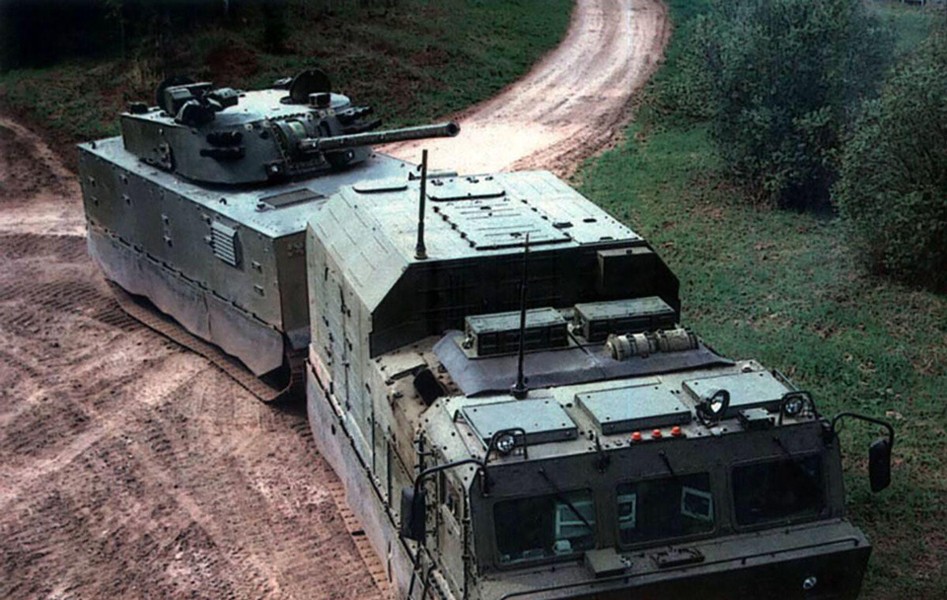 The combat vehicle can overcome various water obstacles. The powerful engine of 710 horsepower allows it to accelerate to 44 km / h on asphalt. Fuel range reaches 700 km.
At the rear of the off-road vehicle, in the combat compartment, there is a turret layout with a 120 mm caliber 2A80 semi-automatic mortar with a horizontal (azimuth) angle of 360 degrees, elevation (lift) from -5° to +80°.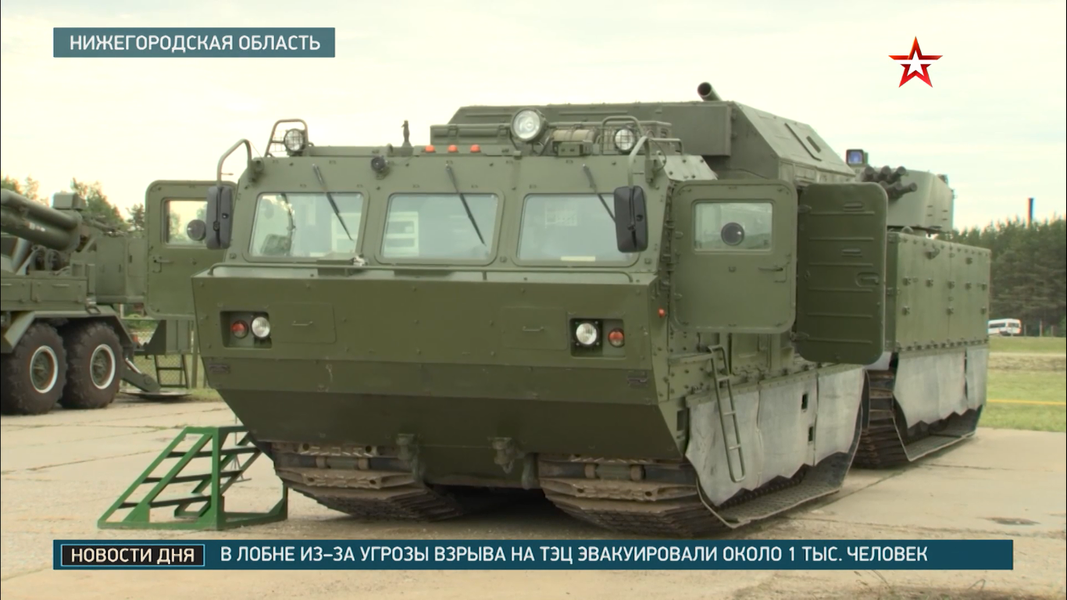 This universal 120mm self-propelled mortar is capable of using both conventional and high-fragmentation ammunition. In the first case, the destruction range will be 7,000 m, in the second case up to 8,500 m.
The number of bullets that the Magnolia self-propelled mortar carries is 80 rounds, the maximum rate of fire is 10 rounds / minute in suppressed fire mode or 2 rounds / minute when fired in moderation, the combat crew consists of 4 members.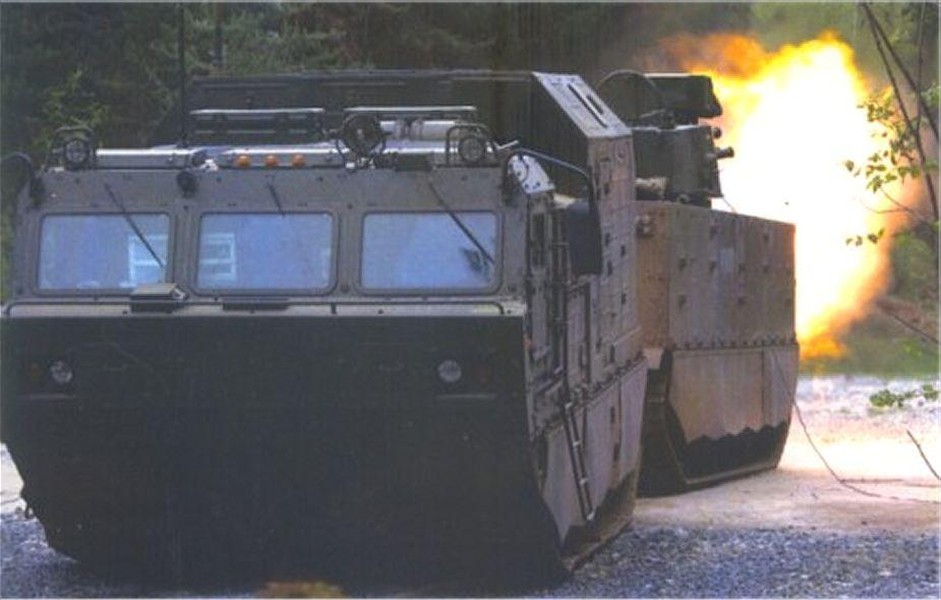 To defend against enemy infantry, a remote-controlled machine gun can be mounted on the top of the turret, it is unclear if this is a 12.7 mm gun or just a 7.62 mm one.
According to the manufacturer's information, the Magnolia self-propelled gun complex is designed to destroy many different types of targets thanks to the ability to fire guided projectiles.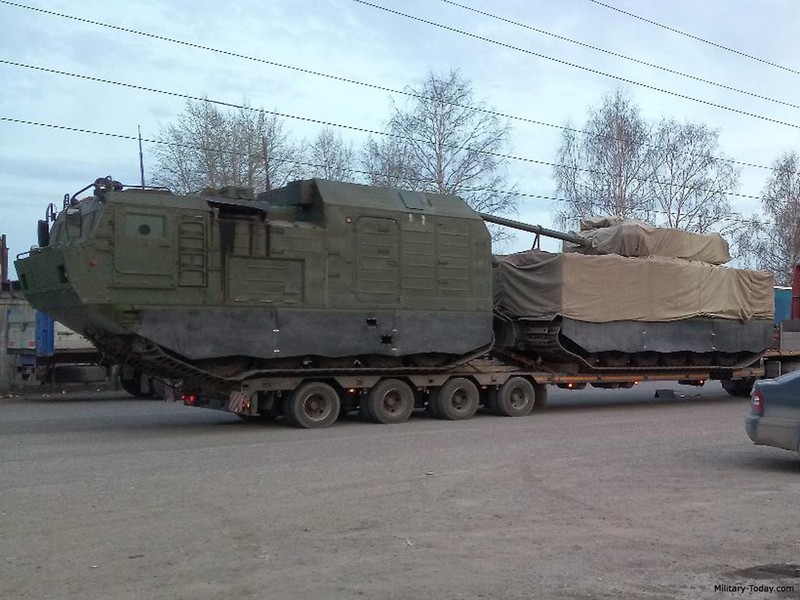 Russian military expert Leonkov commented: "Traditional self-propelled artillery systems such as Msta-S or Koalitsiya-SV are not always able to overcome difficult terrain, thus limiting their use in difficult conditions, but Magnolia is not hindered."
"Magnolia can operate as a cannon, howitzer or mortar, it can use many different types of ammunition: fragmentation shells, thermobaric shells, incendiary shells and even cluster shells."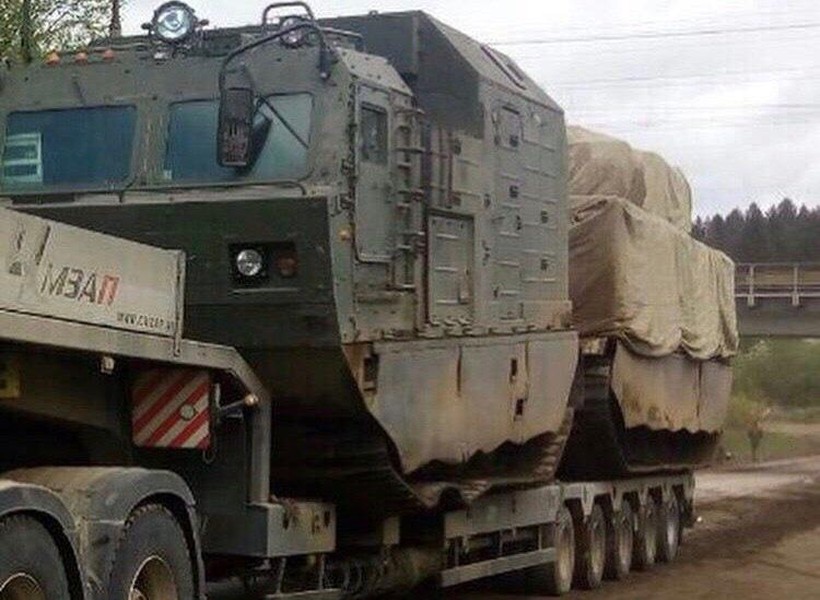 "Combining maneuverability and powerful firepower, there is no weapon similar to the Magnolia in the world today." This self-propelled mortar can cause nightmares for Ukrainian soldiers when appearing on the battlefield.